Vege-Way
7790 S Jones Blvd, Las Vegas, NV 89139
Order now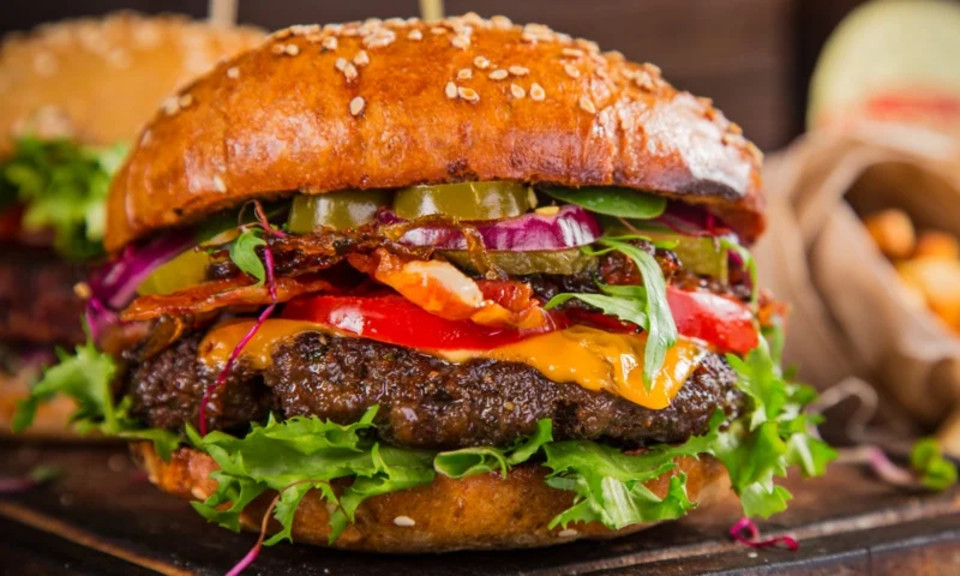 Jane
I'm a vegan who loves junk food.

CRUELTY-FREE FOOD YAYYYYY

Here's what I bought:
>Cheeseburger- tasted like Morningstar sausage patty I didn't like it
>BBQ "Chicken" burger- yummy
>Curly Fries- Great seasoning loved it
>Fries- same ol
>Sweet potato fries- very good
>Nuggets- too Crispy battered for my liking
>"Beef" sandwich- tastes like a traditional Vietnamese sandwich very delicious
>Cilantro Salad- always good
>Strawberry shake- mouth watering so tasty

I wish:
> they offered more sauce options like
honey mustard, BBQ.
They have a ranch dressing for dipping but it's so watered down it doesn't stay on the foods.
> they didn't label foods after dead animals
> they offered breakfast meals like cornbread with sausage flavored burger patty and cheese
> they made more variety!!!!!

I still want to try the tacos.
Xo
Brenden
Quite possibly my new favorite restaurant. With my diet it is difficult to stray from the all mighty Thai food shindig and I hate the vegan food that comes frozen. So I normally just stick to easy to prepare dishes like quesadillas and salads. Since I'm no Gordon Ramsay most of the food I make myself is subpar so I crave for a new place to find that sells vegan food for cheap and food that tastes great. VegeWay does just that. Their chocolate vegan milkshake is to die for and their veggie burger is pretty darn good as well. I look forward to my next order of food here and would recommend this restaurant to any and all diets looking for cheap, healthy, and tasty food.
Tayva
The food here was amazing! Even though I'm vegan I'm skeptical of ordering out due to quality. This place is legit! The popcorn "chicken" was delicious (and the "ranch" sauce was perfwct). The "beef" sandwich was so tasty, I wish I had ordered another. Topped it off with a chocolate shake that was the best I've ever had.
Kaitlin
I absolute love Vegeway. I was jumping for joy when I saw that they are now on Grub Hub. Can't stop eating here, won't stop eating here. Love it love it love it. I suggest the vegan beef sandwich and the fried zucchini. Sooo good. The fries are always perfect as well.
LeaAnn
The food was great. Loved the chocolate shake. My daughter got the beef sandwich which she said was spicy (FYI) since there's no description in the menu.
Delivery was fast and friendly.
Everything was excellent!!!!
About us
Dinner, Healthy, Lunch Specials, Salads, Sandwiches, Vegan, Vegetarian
Today

Delivery: 11:00 AM - 8:45 PM

Takeout: 11:00 AM - 8:45 PM

Delivery

Monday:

11:00 AM - 8:45 PM

Tuesday:

11:00 AM - 8:45 PM

Wednesday:

11:00 AM - 8:45 PM

Thursday:

11:00 AM - 8:45 PM

Friday:

11:00 AM - 8:45 PM

Saturday:

11:00 AM - 8:45 PM

Sunday:

11:00 AM - 8:45 PM

Takeout

Monday:

11:00 AM - 8:45 PM

Tuesday:

11:00 AM - 8:45 PM

Wednesday:

11:00 AM - 8:45 PM

Thursday:

11:00 AM - 8:45 PM

Friday:

11:00 AM - 8:45 PM

Saturday:

11:00 AM - 8:45 PM

Sunday:

11:00 AM - 8:45 PM